OUR MISSION IS SIMPLE
Prestige Motors located at 2134 Fulton Ave in Sacramento, CA, is a pre-owned, late model dealer that provides customers with a complete automotive experience at competitive prices. Our dedicated sales staff and top-trained technicians are here to make your vehicle shopping experience fun, easy, and financially advantageous. Prestige Motors is dedicated to customer satisfaction and we have provided you with a map, as well as our address and phone number to help you find us easily. We are passionate about luxury cars and we intent on sharing that passion with you when you purchase your pre-owned car from us. Come by today and test drive the car of your choice.

WHY PRESTIGE MOTORS
Your premier local dealer for gently used Cars, Trucks, SUVs, and Minivans! We are also located near Sacramento, Rancho Cordova, Folsom, El Dorado Hills, Diamond Springs, Placerville, Roseville, or even Lake Tahoe. We know that times are tough so our goal is to offer you the best value possible and that's achieved by selling superior vehicles at lower prices while providing world-class customer service. We feel that in this economy there's no room for excess. Unlike many of our colorful competitors, we have drastically eliminated our overhead which we believe will serve our community better by keeping costs down and passing the savings to the customer.

Prestige Motors has been selected 2 times for the Best Car Dealership Award in the Automotive category by the Roseville Award Program & Sacramento A-List Award Program and Competed for Best Car Dealership that Finished in 6th Placed.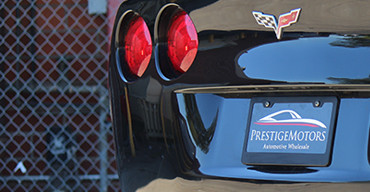 Please follow the activity of Prestige Motors on Facebook and other social media websites.
Chevrolet SUVs and Trucks

It's true. The car purchasing experience can be an easy one and we accomplish that at Prestige Motors because we are a TrueCar dealer. With the TrueCar promise, we provide transparent offers, guaranteeing your ability to save. The best part is that with how simple this process is, you don't have to be a car buying expert. See what makes us different at Prestige Motors, serving the Sacramento & Shingle Springs area.
PRE-OWNED VEHICLES
Our pricing isn't just low, it's smarter. We've researched and compared hundreds of vehicle prices to give you a great value on every vehicle, upfront. So, you'll save time and money. We take the risk out of buying a pre-owned vehicle. Every vehicle we sell comes with the peace of mind of:
 CARFAX Vehicle History Report
 Passed Rigorous Safety Inspection
 CA Smog Certificate Prior to Delivering
 48 Hours or 250 Mile Money Back Guarantee
 Now, you can buy a pre-owned vehicle with confidence.
Took a two hour trip to look at the car my girlfriend liked on craigslist they had and he made it simple friendly & easy to choose the car with no hassle or pushiness. Fair price for cars value.

Robert Uecker

Prestige Motors was hassle free with competitive pricing. My experience was great and I will do business with them again.

Danielle Winseck

For not having the best of credits and wanting the vehicle badly they were the best. They worked with us till late hours and made possible for us to get our dream car. a service i have not encounter with any other dealership before. We have sent friends and family over to them cause their service is spectacular and above all. Thanks guys we will travel from San Jose for future purchases soon.

Gary Holdsworth